Opening times
Bar
Mon - Sat

11:30am - 11:00pm

Sun

11:30am - 10:30pm
Food
Mon - Thurs

12:00pm - 2:30pm

Mon - Thurs

6:00pm - 9:00pm

Fri - Sun

12:00pm - 5:00pm

Fri - Sun

6:00pm - 9:30pm
Newsletter signup
The Barge Inn, Seend
Ash, Abi & the team welcome you to The Barge Inn, Seend.

Situated on the picturesque Kennet & Avon Canal The Barge Inn offers excellent food, great Wadworth beers, an extensive wine list and much more. As beautiful in the summer to spend lazy afternoons relaxing by the water, as it is in the winter next to the cosy log fires with a cup of coffee or tea. The Barge Inn really is a pub for all seasons.
Meet, relax and log on!
We have free WiFi access and offer a great range of teas and artisan roasted coffee (and hot chocolate!). Why meet in a coffee shop where you have to find parking, pay over the odds and put up with noisy overcrowding? Why not meet in a pub, relax with friends or hold a business meeting - enjoy a great coffee made by our fully trained staff and maybe even treat yourself to a sandwich. Rain or shine our warm welcome awaits! Space for dogs in the bar areas.
If you're planning a meeting or get together, we can cater for small gatherings in either of our separate dining areas.
Book now for Father's Day. Call us on 01380 828230 to speak to a member of the team.

On the taps in May... Filthy Chucker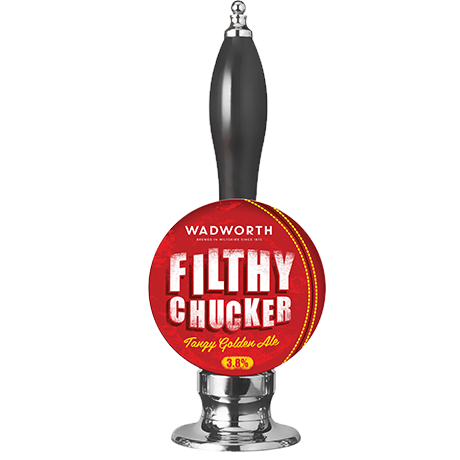 A golden amber grapefruit ale, it's brewed with two American hops to give a punchy, zingy citrus flavour. Named after an illegal cricket bowl, it's fittingly perfect for the cricket season. Available in May, it has an ABV of 3.8% - your perfect easy drinking summer time tipple!
Wadworth's very own gluten free beer, 6X Gold, is available at The Barge to accompany our gluten free menu.
Join us every Wednesday to make the most of our great fish and chip offer. Two fish and chips for just £16.95!
Enjoy your visit to the Barge? We think you might also like these other pubs too...please click here!